Y81F-1600 Baling Wire Machine Scrap Metal Baling Machine(High Quality)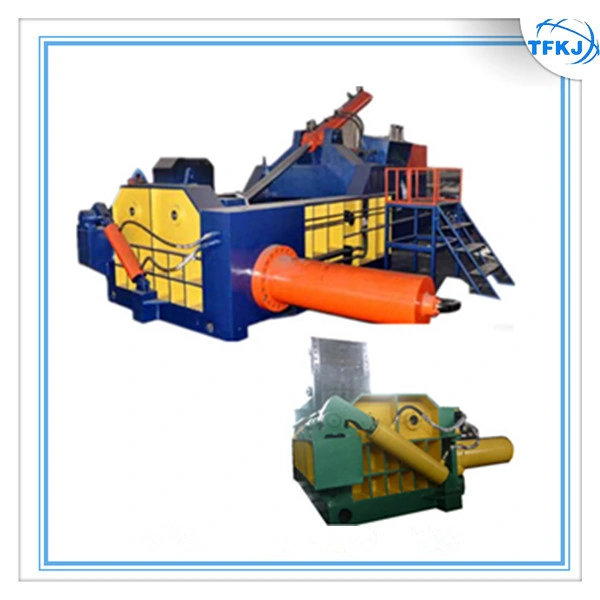 1. Applications:
Y81 series of hydraulic scrap metal baling machine is applicable in steel plants, recycling companies, ferrous & non-ferrous smelting industry to press metal scraps(steel, copper, aluminum, stainless steel, discarded automobiles).
2. Features:
1). Manual or PLC control
2). Factory reasonable price
3). Cushioning device
4). Inner blades
5). Special material for wear plates
3. How to choose your baler correctly:
1) If your scrap material is scrap metals, non-ferrous metals, color metals, we recommend Y81/F series metal baler to you, which has high pressing force with bales tilting out design.
2) If your scrap material is lightweight metals, such as scrap aluminium, scrap copper, tin cans,
Buckets, we recommend our Y81/Q series metal baler to you, the bales will be pushed from
Baler forward.
3) If your scrap material is heavy metals, then we recommend our Y81/T series metal balers to
You, the bales will be pushed out from the side of the metal baler.
4. Service:
1) Lifelong maintenance and considerate technical support!
2) Any problem before or after delivery, you could find and talk with us anytime anywhere.
3) Technicians can be sent to abroad, door to door service
4) Video / CD of test running and installation, User's Manual.
5) Complete parts & tools in box sent with machine.
Model
Y81F-1600A
Nominal Force
1600KN/T
Dimension of compress
room(L*W*H)
1400*900*700mm
Bale section
350*350mm/400*400mm
Bale discharging way
turn-out (tilting)
capacity(kg/h)
2.0-3.0 t /hour
Cycle time
~120S
power
22KW